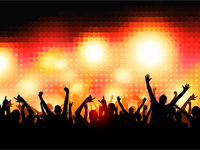 Poker players at Party Poker will now have the opportunity to not just win stack of chips while playing poker but also a car – and an Aston Martin at that. This popular online poker site wants to fulfill the dreams of it players and giving away a completely new Aston Martin DB9 Coupe for the winner of the Drive the Dream promotion, which is what this offer it titled.
This will give poker players the chance to live it up James Bond style by winning a brand new car that many people's dreams are made of.
To be a part of the site's Drive the Dream promotion players will first have to be registered users of Party Poker who have already made a first deposit. However, players must also have sharp poker skills as they will be required to compete with each other in the final game to come put on top and claim the prize. The finale vent for this promotion hosted by Party Poker will beheld in London and players will have to vie with each other for an Aston Martin there.
Players can make their way to this event by participating in any one of the qualifiers or tourneys on offer at Party Poker. This online site is offering freerolls and qualifier poker games that take place daily at Party Poker. Players who come out on top in these events and manage to qualify will then be pushed forward to be a part of the monthly poker games until the final event which takes place in London. This promotion is awarding five lucky players with free packages to the final poker event which will take place on the 2nd of October 2010.
Players have plenty of time to get into this tourney and can even get in for free should they win a Freeroll hosted at the site. For more details, players are encouraged to contact the site and learn more about this promotion. Party Poker has a special section devoted to explaining this promotion and listing out the different events taking place at the site such as freerolls and qualifiers. Players will only have to check this page to know what they can do to get into the event.