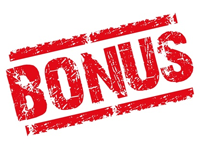 Lock Poker has been consistently garnering attention from both amateur and professional poker players alike, and for good reason.  This online poker site goes above and beyond to offer their players as many games as possible, and this results in some ground-breaking competitions and excellent incentives to play.
Lock Poker has most recently reclaimed the spotlight due to their collaboration with Bluff Magazine to create the Bluff Pro Challenge, which lasts all of April 2011 and picks a single winner who has had the highest gain in the month's time.  The BPC is the perfect training ground for players who are trying to work up to or prepare for the World Series of Poker, as there will be plenty of stiff competition.  Prizes for the event include a spot on the cover of Bluff Magazine, a Team LockPRO ELITE membership, spot at the 2011 WSOP Main Event, and professional sponsorship.
This powerful tournament is not a unique occurrence for the site, which spent the entire month of March with the Battle of the Ronin, a tournament geared towards determining which user could earn the most VIP points.  Winners not only received a tidy sum of money (plus rakebacks), but also a seat at the Main Event for the 2011 World Series of Poker.  Lock Poker seems to be a serious contender, if only because they seem to be giving away one of these seats a month, and each one is worth $10,000.
This site is making waves by constantly innovating the way people play poker online, and Lock Poker has recently developed the LockREPLAY, a way for players to rewind and examine each step of a hand that was just played.  In the case of a loss, they can take a look at where they went wrong, and on a grander scale, they can hope to glean some more information about their opponent's strategy, thereby perfecting their own poker game.
If you're looking for an impressive bonus for signing up at a poker site, you'll find few better than that at Lock Poker, available by using the Lock Poker bonus code (there are several floating around, and which you use depends largely on which site refers you, or where you find the code).  The best deal offered by the site involves a 200% match on initial deposits of up to $1200, although some codes also include rakebacks, a certain amount of freerolls, and other incentives as well.  You can find a Lock Poker bonus code on many different sites, but if you're at a loss, Lock Poker has one available on the promos section of their home page.
While there is no shortage of online poker sites, Lock Poker is quickly becoming known as one of the best.  US players are more than welcome and will find seamless monetary transactions the norm, with no unpleasant complications from the UIGEA.  US and International players alike will enjoy the clean graphics, small to non-existent wait for a poker table, and countless tournaments and freerolls that Lock Poker offers on a daily basis.