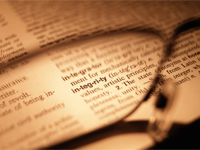 Online poker player forums and threads are buzzing with player complaints regarding BetOnline Poker, a relatively new poker site that launched six months ago and is said to be targeting the U.S. online poker market.
BetOnline Poker opened in May of this year following the Black Friday shutdowns of Full Tilt, PokerStars and Absolute Poker, as a poker room affiliated with BetOnline.com, a sportsbook operation. According to John Mehaffey, who writes a blog known as pokeraddict, the BetOnline poker site was controversial from the start as the site reportedly told players that the poker room was located on the Hero Poker Network when, in reality, players could find it on the Action Poker Network, which is made up of sites such as PayNoRake and Tiger Gaming. The Action Poker Network was thought to be in financial trouble with solvency issues and it is believed that BetOnline Poker was attempting to conceal the fact that they would join a network in financial distress.
The first serious issue at the site is the security of their software. Pokeraddict claims to have logged on to both Action Poker and BetOnline simultaneously and played himself heads-up. This problem was confirmed by other players who played against each other at the same table from the same IP address. This is a tremendously serious problem that has the potential for all sorts of player collusion possibilities. Having access to multiple accounts from a lone internet connection and single computer should not be at all possible at any reputable internet poker site.
Several BetOnline Poker players claim to have experienced having their online accounts frozen by BetOnline after requesting a cashout and that the poker site accused them of chip dumping. The dumping of chips, when a player loses their chips to another poker player on purpose, is often the result of a deposit made with a stolen credit card. The chip dumpee attempts to withdraw the ill-gotten cash before the poker site realizes that a fraudulent credit card was used by the chip dumper.
Among the biggest recent discrepancies attributed to BetOnline Poker was from a player named Greg with a screen name on the site of CrackAtack who claims that BetOnline accused him of cheating and chip dumping when he attempted to withdraw $15,000 from a bankroll of $65,000 that he won on the site. Greg attempted many times to obtain his money from BetOnline and was apparently given a runaround that included being forced to "rollover" play on the sportsbook, communicate with many supervisors regarding the allegations of cheating and was repeatedly denied access to the hand histories that the poker site cited as the reason for locking his account due to chip dumping. BetOnline, in refusing to provide all the hand histories of the alleged cheating, said, "the complete hand history is too massive for it to be sent. But I will personally send you the hands in which you were found cheating. If that is ok with you."
It's hard to fathom that a poker site would not be willing to provide all the hand histories in question when a player accused of cheating requests them for the reason that the histories are "too massive." As was succintly said by sportsbettingsites.org, who also got involved in the controversy, "For the record most every online poker site in the industry immediately releases hand histories to players upon their request in FULL anytime they are requested, especially during a dispute."
After posting his concerns on the 2 + 2 online poker forum and receiving many tales of similar behavior from BetOnline from other players, the story has a happy ending as BetOnline issued the following public statement in regards to Greg's account:
"After an exhaustive and extensive investigation we have of the players activity we have taken the decision to honor the players claim to his winnings.
As a new poker platform we believe it is essential to maintain the utmost security in our systems for the safety of our players and to conform to our regulatory obligations of our license. It's not a fast process but ultimately it is the fairest.
We appreciate the patience of the poker community during this process and wish best of luck to you all."
Sportsbettingsites.org, which provides ratings for sites that offer betting on sports and tries to stay away from online casino and poker ratings unless "there are SERIOUS issues with a legit sports betting site," has offered the following rating or advice for anyone thinking of placing wagers at BetOnline, either at the sportsbook or BetOnline Poker:
"Sports Betting Sites still believes BetOnline is an okay option for sports bettors living in the United States, but at this time strongly advises players to avoid all non sports betting products BetOnline.com offers. This includes their casino and most especially includes their online poker room."