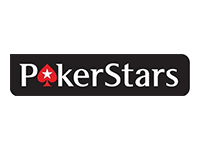 One of the biggest developments in the online poker community of late, barring the changing regulations in the US, has been the emergence of fast-fold poker. These games are everywhere and virtually every major poker site offers their own version of the game. These games are great and offer players the chance to get more hands in, which is crucial if you are short on time and looking to do more with your time.
The thing is though, it may be that these games are taken away from players before they really get to know them. This is down to the fact that The Rational Group, which is the company that owns PokerStars and Full Tilt Poker, has been granted a patent for "fast-fold poker". Full Tilt Poker was the first online site to provide this form of poker and this decision could have an impact on what plenty of online poker sites are able to provide.
Poker stars get fast-fold patent – May 2014
The United States Patent and Trademark Office (USPTO) granted the Rational Group a patent for fast-fold poker. As a result, competitors of the industry leader could end up at a disadvantage when similar products are offered in the USA. At present, PokerStars is also lacking a license allowing it to operate on the regular online poker part in the USA. Nevertheless, it has a trump card in light in the fact that the United States Patent and Trademark Office approved a patent for the Rational Group for fast-fold poker varieties.
Full speed ahead for some poker sites
The patent is going to focus on Zoom Poker, which is currently on offer at the PokerStars site. It is as of yet uncertain whether the patent will also cover Rush Poker, which is the version provided by Full Tilt. If it doesn't, you can bet that the firm will just use their own intellectual property on the Full Tilt Poker site. While it is believed that this patent will have no impact on poker sites that are based outside of America, it certainly causes a few issues for online poker sites in the USA. This means that firms like Full Flush may have to look at what they offer and whether they need to make changes to one of the most popular games on offer from online poker sites at the moment.
US sites that are offering this style of game, or a variant of it, will need to reach an agreement with The Rational Group or stop using it. This is going to have a financial impact on a number of sites and there may not be the desire to find out the full cost of paying for this style of gaming. With many poker sites still coming to terms with the cost of setting up their service, it may well be that additional costs of an unexpected nature like this will be too much or not worth putting up with. However, the fact that so many online poker players love playing this style of poker means that some sites will feel as though they have no choice but to stump up the money.