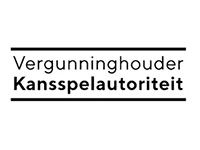 On Friday October 1st of 2021 online poker became legal in the Netherlands. At first, ten gaming providers were granted a license for online gambling:
Batavia Casino and Kansino – Play North Limited
Bet365 – Hillside (New Media Malta) Plc
BetCity – Betent B.V.
Bingoal – Bingoal Nederland B.V.
Fair Play – FPO Nederland B.V.
GG Poker – NSUS Malta Limited
Holland Casino – Holland Casino N.V.
LiveScore – LiveScore Malta Limited
Tombola – Tombola International Malta Plc
TOTO – TOTO Online B.V.
The Dutch Gaming Authority (KSA) in The Hague has activated CRUKS, a central register of exclusion of gaming, for people who want to exclude themselves from gambling activities online.
More licenses were granted…
During the months thereafter, other gaming providers were granted a licence, including:
711 – 711/Carousel
Casino 777 – Casino de Spa
Circus – Betca B.V.
Jack's Casino – JOI Gaming
Novamedia (brands unknown at this moment)
Unibet – Optdeck Service Limited
ZEbet and ZEturf – ZEbetting
The best legal poker site, currently
Of all the above gaming providers, only a few have a received a license to provide "online casino games against each other", which is the mandatory license to offer a legal online poker site in the Netherlands.
The best legal poker site in the Netherlands seems to be bet365. The company, Hillside (New Media Malta) Plc, was one of the first legal sites to go live on October 26th of 2021. Also, Dutch government owned Holland Casino tends to do very well. Both sites are on the iPoker Network and provide the same poker games, Sit & Go's and tournaments.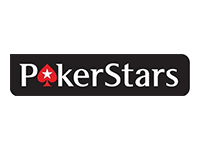 In the third and fourth quarter of 2022, the Dutch Gaming Authority is expected to grant a few more licenses, including renowned poker sites from the Entain and 888 brands. PokerStars, which is still world's largest online poker site, is also expected to receive a license in 2022.
PokerStars is currently still in its cooling-off period, which still applies for a large number of gaming providers which have been fined by the Dutch Gaming Authority before October 1st of 2021. These sites have to wait a little longer before being granted a license.